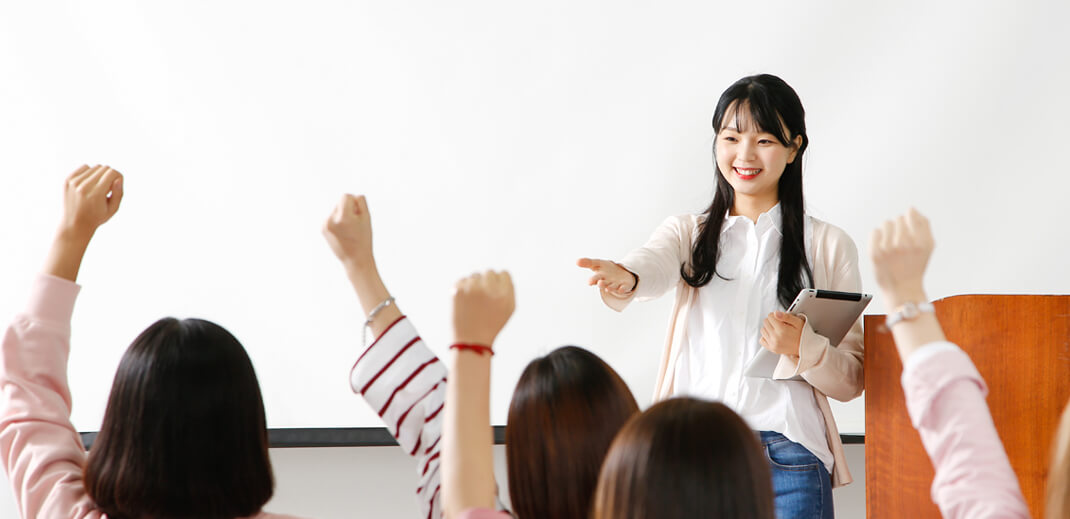 Division of Education
Cultivate talented teachers with Christian human values,
cresative and pradctical knowledge!
Introduction

The Division of Education consists of four majors━Early childhood education, Special education, Early handicapped child education, Handicapped physical training. The division accomplished higher percentage of employment with its excellent faculty and curriculum. Regular and extra-curricular programs are run to give the students theoretical knowledge and practical experience.
Educational Purpose

It aims to cultivate creative and talented teachers with Christian human values and love for children.
Educational Goals

The objectives of the division are to train students

to be teachers with love and service mind for children
to be professional teachers with creativity to meet the needs of individual child in the informationalizing and globalizing society.
Related Certificates

Certificate for the second-level preschool teacher
Certificate for the second-level teacher for special schools
Certificate for second-level special teachers
Location : Main Administration Room 601
Tel : 041-550-0519