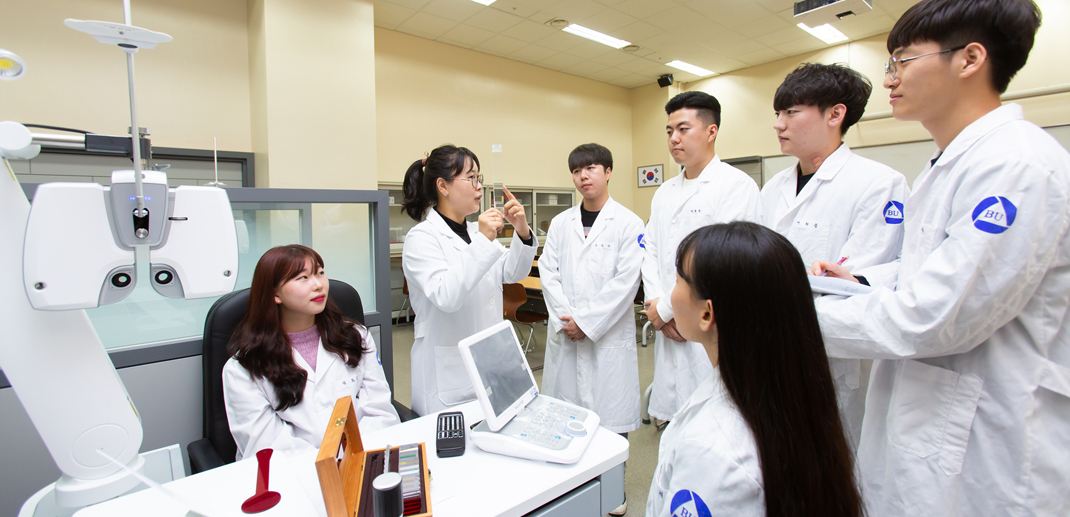 Division of Health Science
Go, health care professionals!
Introduction

The curriculum emphasizes the theoretical and practical areas of physical therapy, ophthalmic optics, and emergency medical service. Physical therapy major is the study of assessing and curing patients due to disease or physical damage so that physical therapists contribute to the medical fields in many ways. The ophthalmic optics major students will become professionalists responsible for the eye health and the emergency medical service major students will contribute to saving lives in emergencies and rehabilitation of injured people.
Educational Purpose

The division aims at training students to be professional health care technicians with Christian human values in this health and welfare society.
Educational Goals

The objectives of the division are to help students learn the practical knowledge on various health care situations for the health and welfare of people.
Location : Molding Hall
Tel : (041)550-2994, 2827, 2828
Fax : (041)550-2829