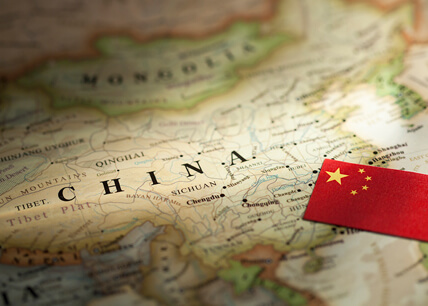 Chinese
Let's become confident professionals leading Asia, the hub of the 21st century!
Introducation
To nurture talented individuals with an international sense and practical ability who can lead the 21st century, students are provided with practical and futuristic lectures focusing on practical experience. Any individual with advanced spirit and confidence who wants to lead Asia in the 21st century can become experts actively responding to globalization .
Certificates
HSK, Chinese Teaching Certificate for Secondary School (Level 2)
Career After Graduation
Recently, more and more organizations recognize the official Chinese language test scores in promotion and employment. Moreover, employment in the mainland China is on the increase. Graduates can work for corporations, newspaper companies, broadcasting companies, schools, public organizations, publishing companies, or financial institutions. They can also become interpreters, translators or researchers.
A Course of Study
Course
Name
Course Title
Credit
Class Type
Hour
Theory
Practice
Class
Time
Basic
Subjects in
Majoring
(mandatory)
Basic Chinese
Chinese Language and Culture
Elementary Chinese
3
3
3
3
3
3
-
-
-
3
3
3
Optional
Subjects
Group A
Elementary Chinese Conversation
Chinese Grammar
Introduction to Chinese Literature
Analects of Confucius
Comprehension of Chinese with Stories
Chinese for SNS
Appreciation of the Tang Poetry
Understanding of Chinese Character
The Practice on Chinese Pronunciation
3
3
3
3
3
3
3
3
3
-
3
3
3
3
-
3
3
-
3
-
-
-
-
3
-
-
3
3
3
3
3
3
3
3
3
3
Optional
Subjects
Group B
Intermediate Chinese Conversation
Chinese Composition
The History of Chinese Literature
Introduction to Chinese Language
Chinese Translation Practice(Capstone design)
Appreciation of Classical Chinese Poetry
Course for HSK level 4
Medical Touring Chinese
Literature and Society of Modern China
Subject Matter Education
Principles & Methods of Subject Matter
Instruction Chinese Teaching Method
3
3
3
3
3
3
3
3
3
3
3
3
-
3
3
3
-
3
-
-
3
3
3
3
3
-
-
-
3
-
3
3
-
-
-
-
3
3
3
3
3
3
3
3
3
3
3
3
Optional
Subjects
Group C
Advanced Chinese Conversation
Course for HSK level 5
Chinese Reading
Understanding of China's Local Cultures
Reading Modern Chinese Prose
Classical Chinese
Trade and Practical Chinese
3
3
3
3
3
3
3
-
-
3
3
-
3
-
3
3
-
-
3
-
3
3
3
3
3
3
3
3
Total
31 Subjects
93
60
33
93